Limited edition prints available to buy direct from John O'Gaunt Rowing Club.
To celebrate the 175th anniversary of the founding of the rowing club, we have had the following painting commissioned by renowned local painter, Chas Jacobs.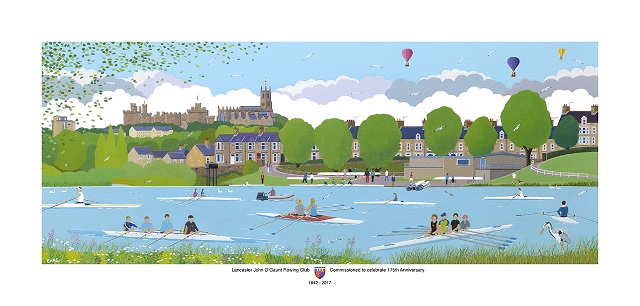 For a limited time prints are available to buy from the club. There is a limit of 50 prints signed by Chas Jacobs and that the price is £88 (plus P&P if needed; pick up available at the Club); early bird price of £75 for orders paid for by October 31st.
Contact the club to order a copy.